Tell Us Why Your Body Loves Mighty Muscadine and WIN $50 in Mighty Muscadine CASH*!!!
Here's how you can participate...
Head over to our Instagram and Facebook pages and start sharing the hashtag #MyBodyLovesMightyMuscadine! We want to see your pictures, hear your testimonials and MORE--just be sure to use the hashtag for a chance to WIN!
Share Your Story 📣

Tell us why you love Mighty Muscadine! Is it the natural boost of energy? The immune support? The delicious taste of Muscadine grapes? Share your unique experience and what makes Mighty Muscadine special to you.




Showcase Your Creativity ⭐

Whether it's a heartfelt testimonial, a mouthwatering recipe, a snapshot of your daily Muscadine ritual, or anything else that represents your love for our products, we want to see it all!

Use Our #️⃣ on Social Media!

Be sure to tag your post with #MyBodyLovesMightyMuscadine to be a part of this exciting campaign!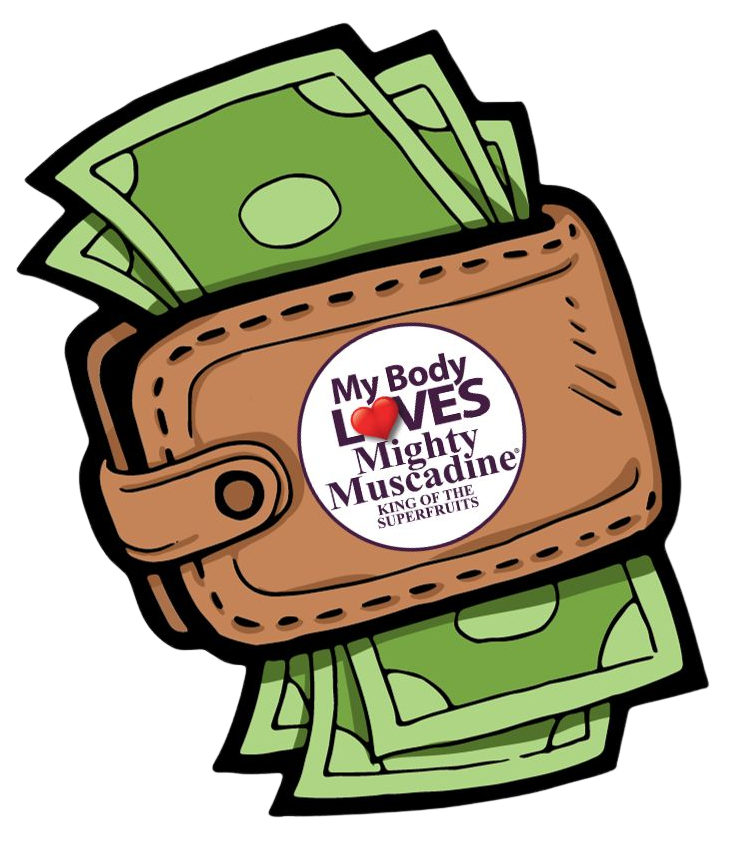 What's in It for You?
By participating, you'll not only spread the love for Mighty Muscadine but also have a chance to win Mighty Muscadine CASH!
🎉 Yes, you heard that right--we're giving away $50 in Mighty Muscadine CASH* (aka store credit 😉).
So, what are you waiting for?
Get ready to inspire and be inspired by the incredible Mighty Muscadine community!
We can't wait to see your stories, your creativity, and your love for health and wellness by participating in #MyBodyLovesMightyMuscadine!

Together, let's make this campaign a celebration of good health and vitality, one muscadine at a time!
*Contest runs October 13 - December 31, 2023. A minimum of 50 participants will be awarded $50 in Mighty Muscadine Cash.